Crawfords metal detectors
crawfords MD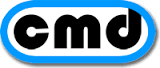 At
Crawfords
, we are passionate about
Metal Detecting
and are proud to stock the very best there is to offer in metal detectors. Whether you are a beginner or a professional, you are bound to find something that will suit you, so take a look around.
mid range metal detctors
In addition to our wide range of metal detectors stocked in the UK, we also have a large selection of accessories and books ranging from coils, bags, straps, holders, waterproof cases, batteries, chargers, covers and guides. If you need some advice, simply pick up the phone and give us a call on 01724 845608 or drop us an email at
sales@crawfordsmd.com
.
CRAWFORDS METAL DETECTORS
CRAWFORDS METAL DETECTORS SOUTH Where to Find Us